Skin Rituals is located in the beautiful city of Pasadena. Since 1997 our team of dedicated experts have been passionate about skincare, beauty, and wellness. We offer advanced skincare solutions specializing in anti-aging, sensitive, acneic, and teenage skin, as well as waxing and body treatments. We also offer targeted treatments for our male clients, including men with beards. Step in to our retreat and experience the Skin Rituals difference.
Our Promise To You
Skin Rituals makes no compromise when it comes to your health and upholds the highest of standards. We utilize a three step sterilization process of all implements and tools, do not reuse sponges, and never double-dip wax spatulas.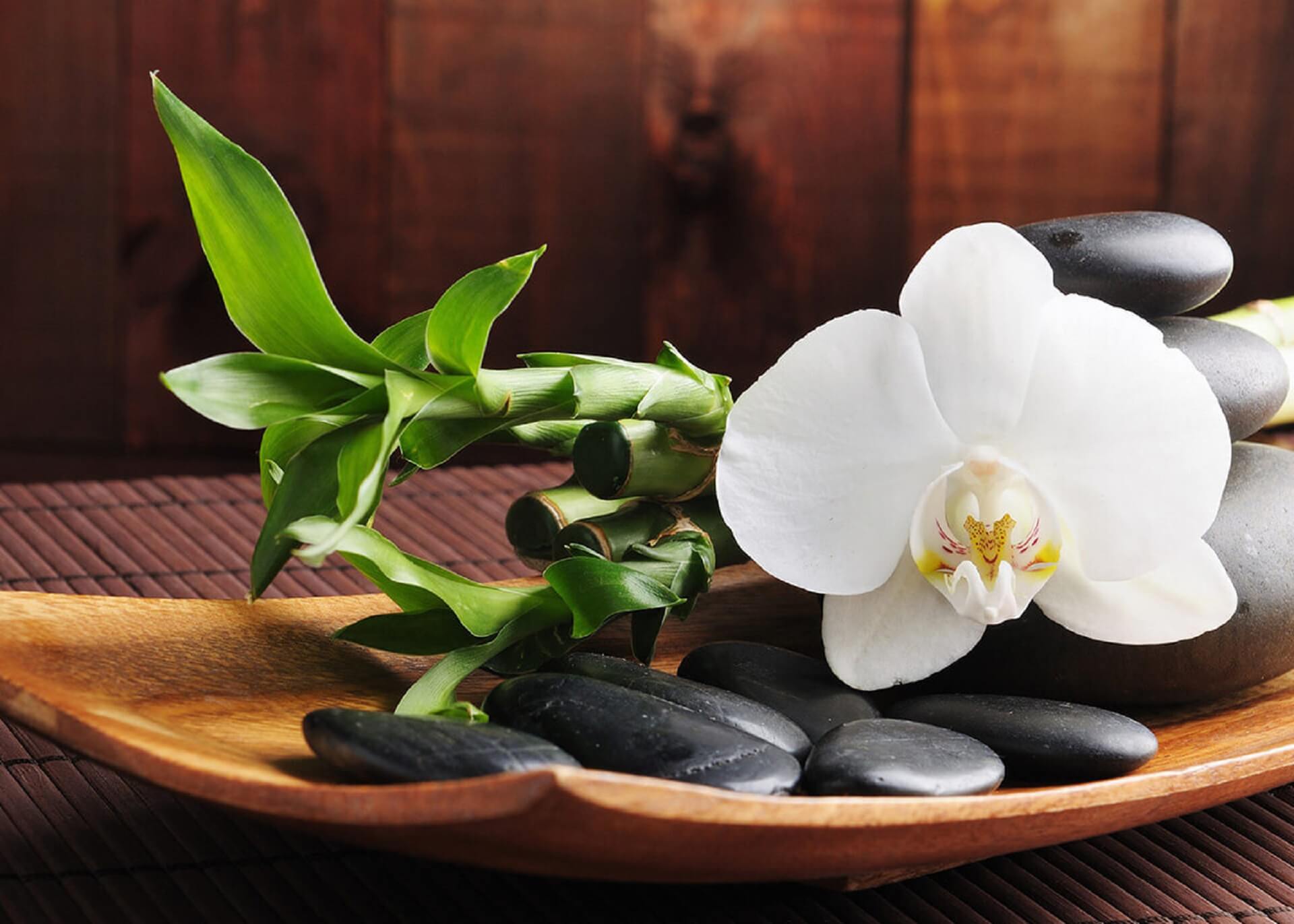 CHACH ONTIVEROS
Founder | Esthetician | Massage Therapist | Makeup Artist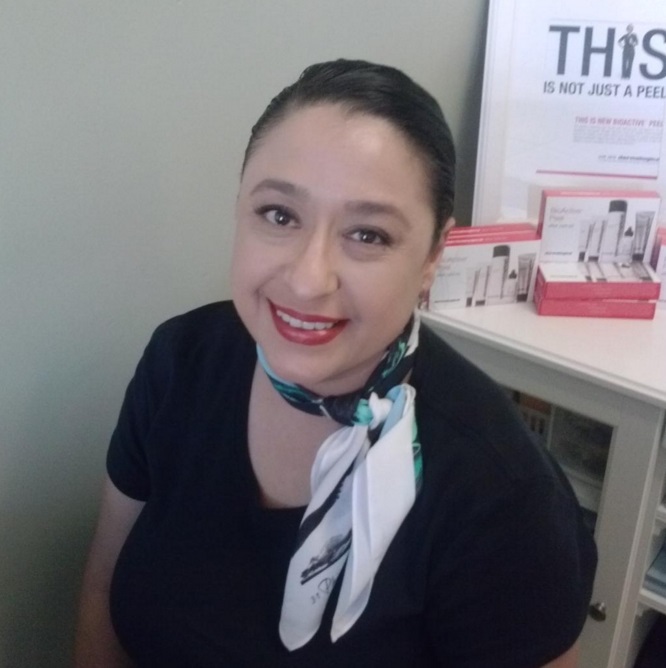 Ongoing Education/Certification
Post-graduate studies at the International Dermal Institute
Participant in Dermalogica Congress 2015
Participant in Dermalogica Symposium 2013
Annual attendee of International Congress of Esthetics and Spa (ICES)
Annual attendee of International Esthetics, Cosmetics & Spa Conference (IECSC)
Attendee of Murad Skin Research Laboratories, Inc. conferences
Attendee of Glymed Advanced Aesthetics, Inc. conferences
Attendee of Aesthetics International conferences
Reflexology certified (International Dermal Institute)
Mukti Synergistic Reflexology certified (Lifeworks Consulting/Shaukat Khan)
Maurice Stein's Cinema Secrets: Corrective Makeup Application
With nearly 30 years of experience and an army of fiercely loyal clients, Chach is an esthetician extraordinaire. Her passion for all things skin, beauty, and body began in 1984 as a makeup artist for Princess Marcella Borghese Cosmetics. Three years later she graduated from aesthetics school and worked under extraordinary mentors perfecting her craft. Committed to total body wellness, Chach returned to school, graduating from California Healing Arts College in 1991 as a Massage Therapist. In 1997 Skin Rituals opened its doors, quickly laying a new standard for creating results-oriented treatments in a healing and nurturing environment. Chach continues to research the latest in anti-aging modalities and treatments, and attends classes and conferences to stay current on the latest trends in the skincare industry. She invites you to discover your greatest skin yet at Skin Rituals.
Media:
Co-collaborator with spiritual counselor Gail Kawanami on development of lecture: "Celebrating the Beauty Within"
Exclusive lecturer for Pasadena's Shakespeare Club: "Living Timelessly, Anti-Aging on a Cellular Level"
Various lectures at Skin Rituals' exclusive "Evening of Wellness" events
Exclusive feature on ABC's Vista L.A.
Voted Best of the Best Day Spa by Core Media Group, Inc.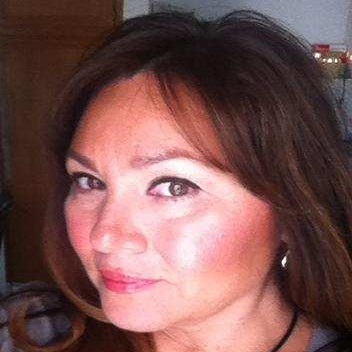 Pamela Anaya
Cosmetologist, Esthetician, Dermalogia Expert, Lash Extensionist, Makeup Artist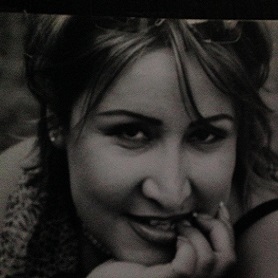 Rita Woolfolk
Cosmetologist, Esthetician, Dermalogica Expert, Lash Extensionist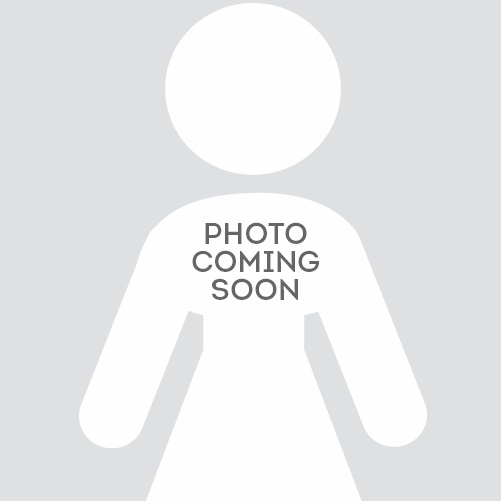 Selina Chavez
Deep Tissue, Swedish, Pregnancy, Reiki To book an appointment with Selina
please call 626.589.5085
ADVANCED SKIN CARE SOLUTIONS
TAKING SKIN HEALTH TO A WHOLE NEW LEVEL
Our skin therapists incorporate Dermalogica's Face Mapping® skin analysis which reveals your skin's condition, as well as the products and treatments most effective at delivering all-over skin health. Face Mapping® consultations are always complimentary.
FACIAL DETOX
A detoxifying skin care treatment designed to remove congestion and dead cell buildup exposing a more radiant skin. An excellent introduction to facials. Includes arm and foot massage.
PURIFYING ACNE TREATMENT
Lymphatic drainage massage techniques and a medicated clearing system promote skin repair. Clear existing blemishes, prevent future breakouts, regulate oil production, and prevent follicle congestion. Extractions included.
TEEN CLEAR
Tough on breakouts, gentle on your skin: potent active ingredients and naturally gentle botanicals deliver your clearest, healthiest skin ever.
30 minutes $60
Super Teen Clear (with enzyme peel, extractions, and bacteria-busting modalities) $80
SpotLight (Super Teen Clear + healing Light Therapy) $100
EUROPEAN FACIAL
This luxurious facial incorporates instruments traditionally used in Europe for deep cleansing and hydration. A specialty masque, soothing paraffin hand dip, and tension reducing back therapy conclude this spa treatment. Extractions included.
ACID/ALKALINE/ENZYME EXFOLIATION
A combination of active ingredients, lactic and salicylic acids with enzymes, sulfur or vitamin-enriched retinol help to effectively remove dulling surface debris. Retexturizes your skin, stimulates cell renewal, and boosts penetration of home care products. Excellent for pigmentation, acne, and sensitive skin types.
30 minutes $74
With extractions, arm, and foot massage $104
Added to a facial $44
SUPER BASIC
New skin in no time. Keep it Super Basic or customize this treatment with targeted Microzone upgrades designed to meet your unique skin care needs.
Microzone Upgrades:
Microdermabrasion – $30
Light Therapy – $25
Extractions – $20
Acid Exfoliation – $15
Ultrasound – $25
Flash Acid/Alkaline – $10
Specialty Masque – $25-40
Pressure Point Facial Massage $15
Hand/Arm Massage – $10
Neck/Shoulder Massage – $15
SPECIALTY MASQUE
Let us suggest a specialty masque to enhance your facial therapy. Choose from Collagen, Peptide, Red Wine, Raspberry, Green Tea, Botox, Charcoal, and more.
ANTI-AGING HANDS
Don't let your hands give away your age! The use of ultrasound, LED technology, and a vitamin rich mask help to reduce the appearance of fine lines and slackened skin. Finish with a paraffin hand dip to help hydrate and turn back the hands of time.
REVITALIZING EYE LIFT
Firm, tone, and revitalize tired eyes with our unique blend of vitamin therapies and firming botanicals. A specialty mask, plus Ultrasound, helps to diminish fine lines, reduce puffiness, and soothe irritated eyes.
30 minutes $30-60
Added to a facial $20-40
CELEBRITY FACIAL
Firm, tone, hydrate, and nourish with a combination of Ultrasound, Flash Acid, and your choice of a Celebrity Mask: Synake, Stem Cell, or 24K Gold.
CHEMICAL PEEL
This unique multi-phase TCA peel powerfully targets fine lines, hyperpigmentation and acne to take skin health to a whole new depth. No scarring. No downtime. Includes post-treatment care kit. Time: 60 Minutes. $185
Series of 3 sessions $465
Series of 6 sessions $930
ULTRASONIC FACIAL
Gentle, ultrasound waves invigorate the skin and enhance product penetration. Increase collagen production, neutralize free radicals, diminish unwanted pigment, and improve skin tone.
30 minutes $84
Added to a facial $39
LIGHT THERAPY
Specially calibrated light-emitting diodes (LEDs) encourage the skin to produce collagen and elastin proteins, regenerate aging or sun-damaged skin, and treat acne and acne scars.
30 minutes $150
Added to a facial $100
Series of 3 sessions $420
Series of 6 sessions $750
MICRODERMABRASION
Non-chemical, micro-fine crystals are used to "sandblast" your skin, exposing a more radiant complexion. Improve scarring, fine lines, wrinkles, acne, sun-damage, and pigmentation problems.
Face and Neck (with extractions) $150
Series of 3 sessions $420
Series of 6 sessions $750
FACIAL DETOX
A detoxifying skin care treatment designed to remove congestion and dead cell buildup. An excellent introduction to facials. Includes arm and foot massage. It's your smoothest skin ever.
IMPACT FACIAL
Our Impact Facial encompasses a quick yet thorough cleansing with a corn cobmeal scrub, steam, specialty mask and a regenerating moisturizer to maintain a healthy looking skin. A foot massage is included to further promote balance.
30 minutes $64
With extractions $84
RAZOR BURN RELIEF
Soothe and comfort the skin from damage due to shaving and ingrown hairs, providing the skin moisture blended with concentrated serums and a calming oatmeal mask. This treatment is designed to balance any skin type.
ACID PEEL
Retexturize the skin with alpha hydroxyl acids and vitamin-rich retinols. Effectively dissolve dead cell build-up and help control acne and aging skin while boosting the intensity of professional treatments.
30 minutes $74
With extractions, arm, and foot massage $104
Added to a facial $44
MICRODERMABRASION
Sandblast the lines of time with micro-fine crystals. Microdermabrasion can improve scarring, wrinkles, acne, and sun-damage. Neutralize aging free radicals with vitamins and bring back balance with a moisturizing sunscreen. Extractions, arm, and foot massage are included.
60 minutes $150
Series of 3 $420
Series of 6 $750
LIGHT THERAPY
Pulsed Light Therapy, specially calibrated Light Emitting Diodes (LEDs), is NASA's cutting edge technology for the reversal of the signs of aging. Bring the skin to a healthier state to promote the elasticity of the skin, improve acne and acne scarring, and sun-damage.
30 minutes $150
Series of 3 $420
Series of 6 $750
SONIC YOUTH
Vibrating sound waves invigorate skin tissue to increase collagen, neutralize free radicals, and improve skin tone.
30 minutes $84
Added to a facial $39
Rice Enzyme Body Polish
In many cultures, rice was treated with reverence and was considered a gift from the gods. Its cultivation is tied to elaborate ceremonies. Indulge in a 5,000 year-old ritual. Gently exfoliate skin with rice enzymes and beta hydroxy acids, removing dead dulling cells and polishing skin to a smooth finish. 45 minutes $80
Sublime Body Polish
Smooth away dulling surface debris while restoring vital nutrients to tired skin. Choose from a selection of custom-blended oils: Soothing, Revitalizing, or Detoxifying. 45 minutes $80 With Alpha Hydroxy Acids $100
Wasabi Root and White Tea Wrap
Super antioxidants, wasabi root and white tea, protect against free radical damage. Oatmeal and honey soothe, hydrate, and soften. Beneficial for aging or sensitive skin. 50 minutes $85
Kelp and Ginger Clay Wrap
Mineral-rich sea mud purifies and detoxifies the body. Nourish and smooth skin with papain, caffeine, and soothing aromatic plant extracts. 50 minutes $85
WAX RITUALS
Waxing is not one-size-fits-all. At Skin Rituals we thoroughly prepare the skin prior to applying wax, and utilize a variety of waxes depending on skin type and hair thickness. For best results, do not use lotion on the day of your appointment.
| | |
| --- | --- |
| Arms | $37+ |
| Bikini | $27+ |
| Brazilian (Full/Half) | $57/42+ |
| Cheeks | $15+ |
| Chin | $10+ |
| | |
| --- | --- |
| Derriere | $25+ |
| Eyebrows/Tweeze | $22/26+ |
| Forehead | $12 |
| Full leg with bikini | $75+ |
| Hands | $15 |
| | |
| --- | --- |
| Lip | $10 |
| Lower back | $25+ |
| Tummy (Full/Half) | $15/10+ |
| Underarms | $15 |
| Upper legs | $37+ |
SPA POLICIES
We require a valid gift certificate or credit card number at the time of booking. A 24-hour notice for cancellations is required and we do charge the full service fee for late cancellations or missed appointments.
Please arrive 20 minutes early on your first visit to ensure your full treatment. Out of respect for others please speak softly upon entering our facility. We ask that cell phones be turned off or placed on silent. Cell phone use is NOT permitted.
Please note: NO PHOTOGRAPHY is allowed in our facility.
Treatment times are approximate. Prices are subject to change without notice. Gratuity not included in menu prices.